Stamps:
No Spy's gonna sap mai Sentry!
Name: Blaze (not good at coming up with names)
Species: Blaziken
Weapon: Keyblade
Keychain: Unbound
Description: Keyblade perfection. It boosts all stats, while making it easier to land critical hits and even easier to trigger Reality Shifts.
Abilities: He can use Reality Shift & Flowmotion; He is immune to outside TFs, unless he's willing; if knocked back, he can upright himself and counter with a Strike Raid which causes knockback or stun (A.K.A. Payback Raid), he may wear a black coat to conceal his identity, can use Cremation Blast. (
www.youtube.com/watch?v=uiSeZv…
go to point 0:33)
Hometown: Unknown
Pokemon Moves: Fire Punch, Brick Break, Thunderpunch, and Shadow Claw
Kingdom Hearts Moves: Sonic Blade, Spark Raid, Salvation and 2 Curagas
Level: Unknown, possibly very high
Blaze's sanity:
My sanity:
What Is Your Level Of Sanity?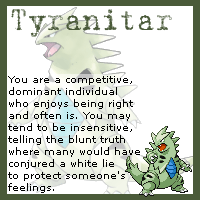 Current Residence: Marietta, GA
Favourite genre of music: Video game music. =\
Operating System: Windows 7
MP3 player of choice: iPhone 5c
Favourite cartoon character: Sora