Stamps:



No Spy's gonna sap mai Sentry!






Name: Blaze (not good at coming up with names)

Species: Blaziken

Weapon: Keyblade
Keychain: Brightcrest
Description: A Keyblade with long reach that provides an outstanding boost in Magic. It also makes it easier to land critical hits, deals higher damage when you do.

Abilities: Able to use various Command Styles

Hometown: Unknown

Pokemon Moves: Fire Punch, Brick Break, Thunderpunch, and Shadow Claw

Kingdom Hearts Moves: Sonic Blade, Thundaga Shot, Mega Flare and 2 Curagas.

Level: Unknown, possibly very high


Blaze's sanity:



My sanity:
What Is Your Level Of Sanity?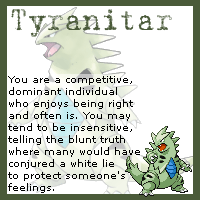 Current Residence: Marietta, GA
Favourite genre of music: Video game music. =\
Operating System: Windows 7
MP3 player of choice: iPhone 5c
Favourite cartoon character: Sora